From Lady Gaga to the Grateful Deal to Frank Sinatra, gambling has been sprinkled throughout the pop culture lexicon. You can hear gambling references in music going as far back as the early jazz era. Some of the biggest hit songs of the last fifty years were inspired by different aspects of the gambling universe, whether it was craps for the Rolling Stones, or poker with Lady Gaga and the Grateful Dead, or life/ladies with Frank Sinatra. Here are nine gambling-themed songs by major artists like Lady Gaga, Frank Sinatra, Rolling Stones, Jerry Garcia from the Grateful Dead, The Animals, Madonna, Motorhead, Eagles, and Kenny Rogers…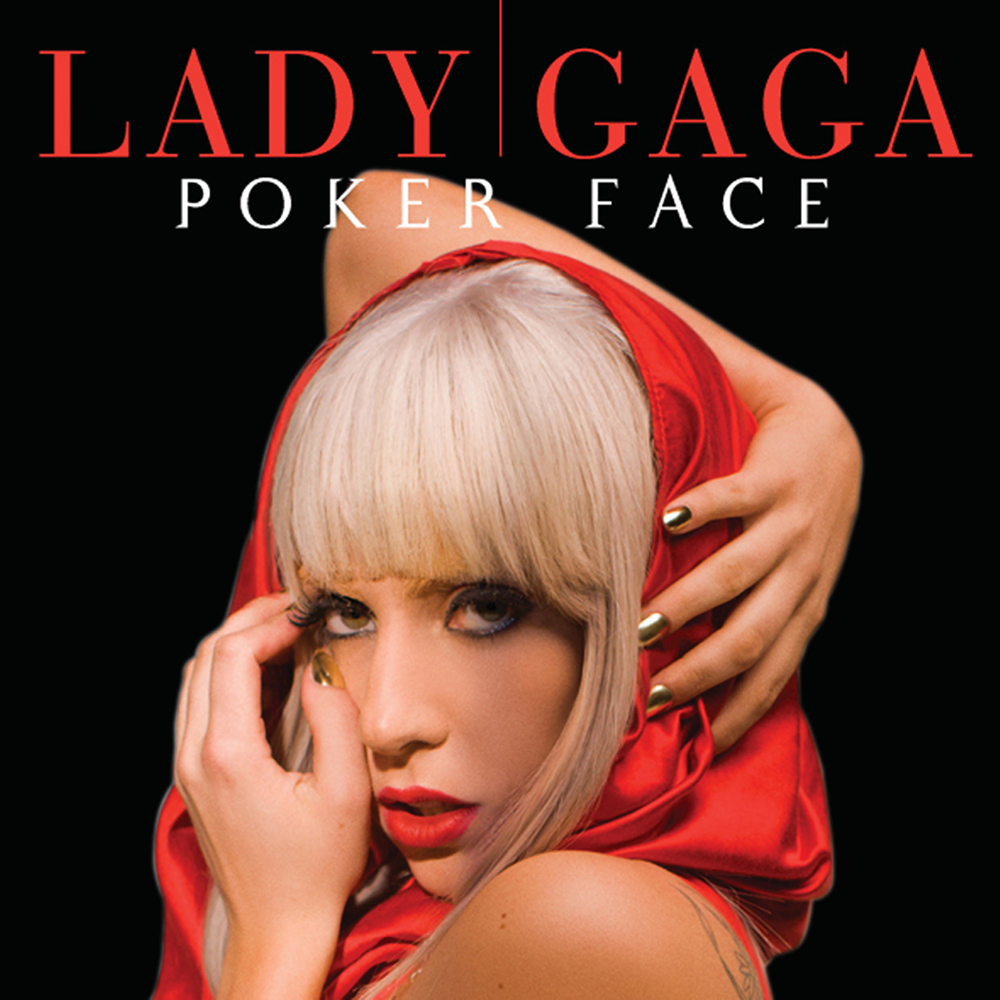 POKER FACE BY LADY GAGA
Lady Gaga's debut album "The Fame" contained a catchy synth-techno song with an electro-pop hook called "Poker Face." The instant success of "Poker Face" helped thrust her into stardom, although you can argue she was born a star. "Poker Face" was co-written by Lady Gaga and Swedish producer RedOne. The lyrics tell the story about a woman who was well-versed in the art of seduction because she had a great poker face and you could not read her emotions. As she says in the chorus, "You can't read my poker face!"
Hiding your emotions may be a big deal in love and life, but nowhere is it a bigger deal than in poker, hence the phrase. Poker pros have bluffing and concealing their intentions down to a fine art, as they have to simultaneously hide their emotions and read their opponents'. For that reason they look for "tells," minor movements and expressions that will reveal a poker player's true hand. You'd be surprised how much there is to the art of reading poker tells – from shifting your feet to eye movement, everyone wants to look behind a poker face.
LUCK BE A LADY TONIGHT BY FRANK SINATRA
Frank Sinatra has been crooning about bad beats in love and life before any of us were born. "Luck Be a Lady Tonight" ranks among Sinatra's all-time greatest hits even though the song was originally written in 1950 by Frank Loesser for the "Guys and Dolls" musical. Sky Masterson, one of the characters from "Guys and Dolls" who was inspired by real-life road gambler Alvin 'Titanic Thompson' Thomas, sings about trying to win a big bet because the outcome will determine whether or not he will have enough money to woo his dream girl.
Frank Sinatra covered "Luck Be A Lady Tonight," which became an instant classic, especially later in his career while performing shows at Las Vegas casinos. But before him, many others sang it – including Marlon Brando, in the 1995 film version of "Guys and Dolls." Sinatra had a long history of performing in casinos starting in the 1950s, a truly glamorous atmosphere for a magnificent voice.
TUMBLING DICE BY THE ROLLING STONES
The origin of "Tumbling Dice" is as epic as the song itself. In 1970, the Rolling Stones left England and migrated to Southern France for tax reasons. Keith Richards lived in a rundown mansion called Villa Nellcote. When the band was unable to find suitable recording studios in Nice, they transformed Keith's basement into a makeshift recording studio. During those sessions, Keith Richards had come up with a great riff and he built a song around it which he titled "Good Time Woman." The song was incomplete without lyrics and he turned it over to Mick Jagger.
While working on the album that would become the iconic "Exile on Main Street," Mick Jagger was hit with a bout of writer's block. He was unable to come up with lyrics and spent time procrastinating by having a conversation with his maid about craps. Jagger explained that he did not know the rules and she gave him a quick rundown on how to shoot dice. He incorporated parts of her craps tutorial in the song about a man having commitment problems with his girlfriend. They scrapped the original title of "Good Time Woman" and that's how "Tumbling Dice" was born. And the rest is history.
DEAL BY JERRY GARCIA / GRATEFUL DEAD
The majority of the Grateful Dead songs were written by Robert Hunter or co-written with Robert Hunter and Jerry Garcia. Even though Robert Hunter was officially a member of the Grateful Dead, he's one in spirit as the primary song writer for the San Francisco band that epitomized the spirit of the 1960s free love vibe of the West Coast. Garcia and Hunter liked to write about fringe characters on the western frontier like gamblers and card players. They were both poker enthusiasts, along with other band members and some of the road crew.
(IMAGE SOURCE: RecordStoreDay.com)
Although "Deal" was a song in heavy rotation at live Grateful Dead concerts, it originated off of Jerry Garcia's 1972 debut solo album. The artwork on the original vinyl album cover included the 10 of Diamonds. One of the lyrics completely captures the lure and excitement of gambling: "Goes to show, you don't ever know…"
HOUSE OF THE RISING SUN BY THE ANIMALS / BOB DYLAN
Bob Dylan covered a haunting version of this song originally cut by The Animals (and Bod Dylan's songs have also been covered by a wide range of artists). "House of the Rising Sun" refers to a gambler who spends too much time visiting an after-hours establishment, staying up all night drinking and gambling and then leaving to go home at dawn when the sun is coming up. "House of the Rising Sun" is one of the most covered songs in rock and roll. It has been performed by former Beatles and you'll hear it in ever bar from New Orleans to Liverpool.
(IMAGE SOURCE: MADONNASCRAPBOOK.blogspot.com)
GAMBLER BY MADONNA
Madonna's "Gambler" is most known as a synth-pop, disco-punk song from the "Vision Quest" movie soundtrack. The 1985 film, about an aspiring high school wrestler played by Matthew Modine, drew many parallels to the athletic world with both life and love. The music video from "Gambler" features scenes from the actual film. Madonna solely wrote the lyrics to "Gambler," which was unusual for most of her career because she almost always collaborated with co-writers. The lyrics refer to Madonna as someone who is hard on themselves for living the gambling-like lifestyle filled with risk and adventure, yet also worried her new love interest would not be able to keep up with her hard and fast living.
ACE OF SPADES BY MOTORHEAD
In the rough and tumble world of heavy metal, even headbangers like to sing songs about gamblers. "Ace of Spades" by Motörhead was the title track off the 1980 album with the same name. With the opening lyric of "If you like to gamble, I tell you I'm your man," legendary frontman Lemmy told the tale about life in the fast lane with hard-gambling, hard-living guy. "Ace of Spades" is one of those songs that will get you pumped up to go work out, or even play poker.
DESPERADO BY EAGLES
"Don't you draw the queen of diamonds, boy. She'll beat you if she's able. You know the queen of hearts is always your best bet." That lyric was written by Don Henley and Glen Frey from the Eagles. In 1973, the rock-country band from Los Angeles created a concept album about the American west. "Desperado" is the title track from the album "Desperado." The song about an outlaw gambling on love has been covered by popular artists like Linda Ronstadt, Johnny Cash, and Kenny Rogers.
THE GAMBLER BY KENNY ROGERS
No list of top gambling songs would be complete without the ultimate gambling song of all-time! "The Gambler" by Kenny Rogers has been synonymous with poker since it first hit the airwaves in 1978 after the release of his album also titled "The Gambler." Rogers' advice – "You gotta know when to hold'em, know when to fold'em" – has become the quintessential mantra for poker players universally.
There you have it – as with all exciting things in life, gambling is certainly a recurring motif in music, especially when it comes to songwriters with a passion for exploring life from different viewpoints. We may hear these songs all the time, but how often do we realize they are indeed about gambling? It's certainly difficult to tell with a few of them.