Angus Young, Brian Johnson, Cliff Williams, Phil Rudd, and other members of the AC/DC funeral were in attendance for Malcolm Young's funeral on Tuesday in Sydney.
Eulogies were read by family member Bradley Horsburgh and David Albert, who described Young as a "quiet, humble and understated man," according to ABC.
Monsignor Tony Doherty, who ran the service, told those in attendance: "Once in a while and only once in a while, someone comes along who truly understands, who has a gift to transfer all those needs and emotions into music. This genius of music and song had been cruelly struck silent."
See video and photos from the service below.
AC/DC co-founder and guitarist Malcolm Young has been remembered as a musical mastermind at a funeral service in Sydney. @DaltsWorld #9News pic.twitter.com/kbD0fUCkwK

— Nine News Sydney (@9NewsSyd) November 28, 2017
ACDC guitarist and founding member Malcolm Young has been farewelled at his funeral in Sydney. #7News pic.twitter.com/EYZ7svN3NZ

— 7 News Sydney (@7NewsSydney) November 28, 2017
Guitar plectrums were handed out at Malcolm Young's funeral today. How fitting for an Aussie rock legend. #WSFMNews pic.twitter.com/ay2BEa1uLC

— 101.7 WSFM (@WSFM1017) November 28, 2017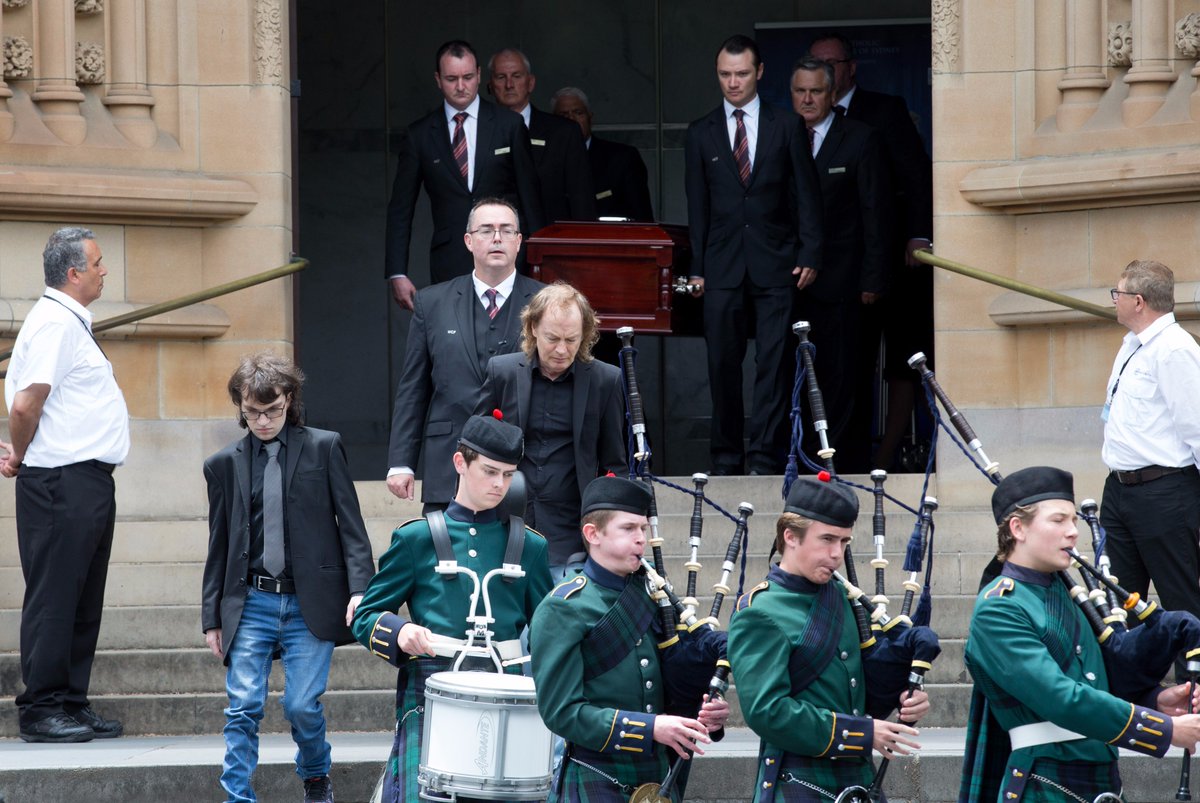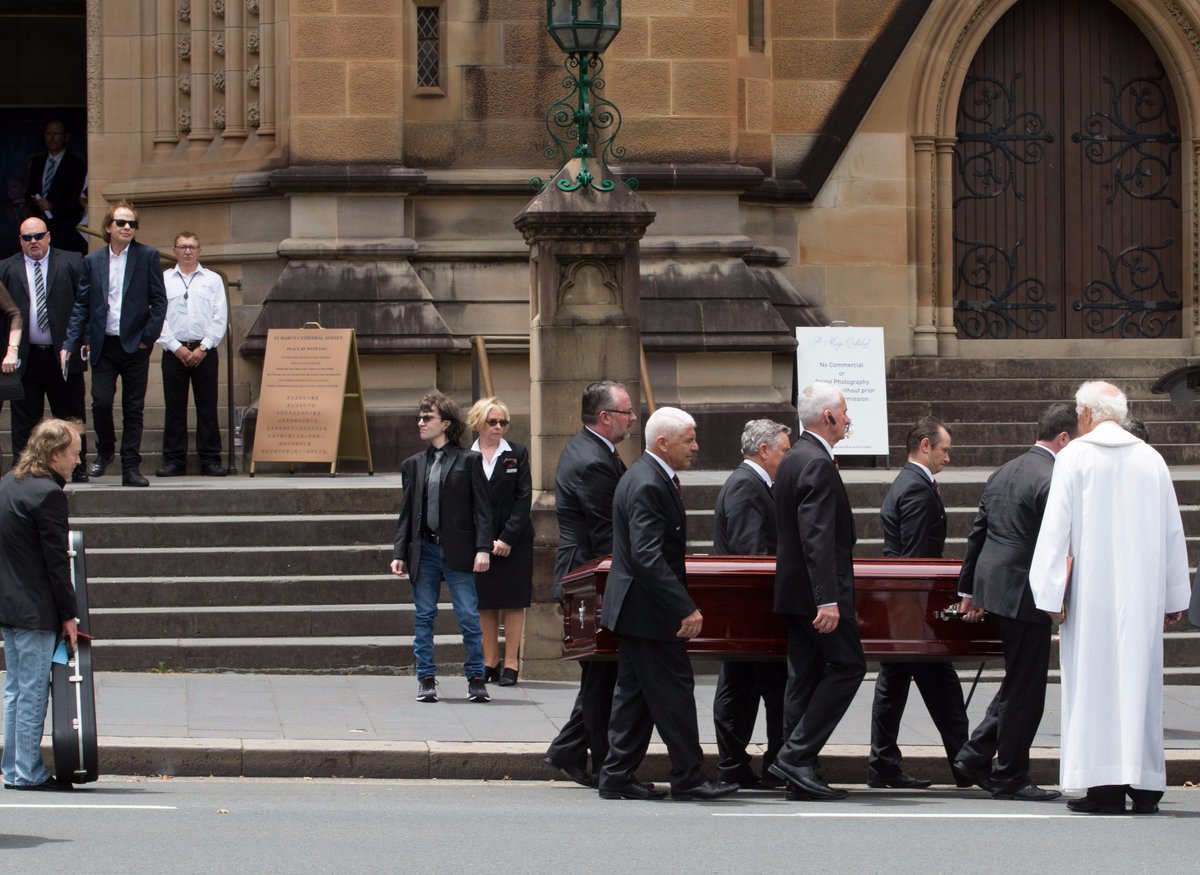 Angus Young waits to place a guitar in the hearse as they load the casket of his brother @acdc co-founder and guitarist Malcolm Young following his funeral at St. Mary's Cathedral in Sydney, today. https://t.co/w0oLGlSkfZ #PicoftheDay pic.twitter.com/5lm0EMxKQr

— AAP Multimedia (@aap_multimedia) November 28, 2017
Pix: Malcolm Young Funeral https://t.co/5f6mc01KrM pic.twitter.com/07Jw0DvrWH

— AAP Multimedia (@aap_multimedia) November 28, 2017