A Reddit user named Canilian recently posted a story on Reddit about a friend of his dying by suicide the day after late Linkin Park frontman Chester Bennington. He also shared a beautiful piece of artwork his brother made, which you can view at the bottom of the article. Call the National Suicide Prevention Lifeline at 1-800-273-8255, or use their live chat.
"The day after Chester comitted suicide, a friend of mine did the same thing. Since then I've been falling asleep while listening to One More Light on a near daily basis. Yesterday my brother surprised me with this. I can't describe how grateful I am."
He later wrote, "He was like your friend one of the the kindest, most goodhearted person I know. However, ever since primary school he suffered from depression, and never did drugs. Only after three years of walking around with it, he first got therapy and medication. He quit medication after half a year, but then fell back into his depression. When he was 16, he yet again started taking medication, this time for two years. After those two years, he had to try to live without them again. While medicines make you 'feel less sad', they also make you 'feel less happy'. He smiled a lot, but only rarely did his eyes smile with him.
That was last summer. Ever since I have seen my friend really happy a couple times, I saw him actually enjoy life for once. He got tipsy for the first time, attended some parties and made some good memories. However, he never told us about the bad side of quitting medication. He still suffered, but did not share this with anyone.
Then on the 21st of July, he couldnt do it anymore. He left me and a couple others small letters, and even shared his Meme folder with another friend. I have not managed to deal with it yet properly, as I am still finishing up my studies. However, I know I will after that. For me personally it really helped that in the end, it was his choice.
It sucks that he is dead. It really does. But I wouldnt want him to live a life full of suffering. They tried everything, therapy, medication, and he had friends around him.
In his letter, he made clear he wanted Human, by Rag 'n Bone man to be played at his cremation. He did not want people to be mad, nor to blame him. It was his choice after all.
Sleep well buddy. I hope you finally found your rest."
Note from Alternative Nation: I'm usually very careful about vetting the causes we link to on here, but I discussed this with LPLive co-founder Mark Terrell, a prominent member of the Linkin Park fan community who I first got to know a bit a few years ago when Chester Bennington joined Stone Temple Pilots.  This is a great cause, and really honors Chester and also Chris Cornell who we tragically lost recently, so definitely check this piece out and think about donating at the link provided at the end of the article.
Linkin Park fans,
Several days later, we are still hurting in the wake of Chester's death. We are all mourning, but healing as a community.
As a musician and as a humble, respectable person, Chester taught all of us kindness and to help those in need. Many of you have volunteered with Linkin Park's Music for Relief organization over the years and have made lasting impacts across the globe because of it. Lots of you have donated money to MFR or participated in worldwide events to better the planet.
As fans, we have all witnessed Chester's extraordinary outgoing personality, making time for those in need. We have endless stories of his generosity, from visiting sick children in the hospital to bringing fans on stage from the "Make a Wish" Foundation to spending extra time at the Meet & Greets for fans. In his personal life, Chester supported MusiCares, PETA, and the Grammy Foundation as well. Simply put, Chester was a shining star in the music community because of his hospitality and unselfishness. And not only that – his lyrics and incredible voice have helped millions cope with their personal lives… from depression to abuse and more.
At such a tragic time in the world, we cannot just sit and grieve. This is why we have decided to unite with our friends at 10 Years Association, who cover a band that Linkin Park introduced us to… 10 Years, to start a fundraising campaign for S.A.V.E. (Suicide Awareness Voices of Education). You can read more about SAVE here: https://save.org/who-we-are/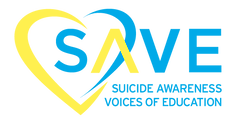 "SAVE was one of the nation's first organizations dedicated to the prevention of suicide. Our work is based on the foundation and belief that suicide is preventable and everyone has a role to play in preventing suicide. Through raising public awareness, educating communities, and equipping every person with the right tools, we know we can SAVE lives."
The mission statement for SAVE reads, "To prevent suicide through public awareness and education, reduce stigma and serve as a resource to those touched by suicide." Together, with the Linkin Park community, 10 Years community, and worldwide music base touched by this tragedy, we hope to raise awareness of the tragedy that is suicide and to provide a helping hand to a nonprofit who is able to effectively use their resources on a larger scale to truly assist those in need.
In times like these, we need to be here for each other, lifting each other up… not just to listen to those in pain, but to offer assistance and a hand of support. We hope you will join our support for SAVE at the following link:
LPLIVE AND 10 YEARS ASSOCIATION SUICIDE PREVENTION CAMPAIGN
Additionally, both LPLive and 10 Years Association have Discord chats open for anyone who is suffering right now and wants someone to talk to. We have members from all over the world in our chat from Brazil to China and more. Please come to us if you are in a time of need.
LPLive Discord
10 Years Association Discord
Much love to everyone, and we are always one tweet, message, etc away for support.