Several new documents from Frances Bean Cobain's ex-husband Isaiah Silva's lawsuit alleging Courtney Love attempted to have him murdered to get Kurt Cobain's MTV Unplugged guitar back were filed on September 4th by Courtney's lawyer, requesting a jury trial.
Love is not willing to participate in mediation sessions or settlement conferences. Her attorney expects the trial to last 7-10 days and they have notified they plan on filing demurrer, motion to strike complaint, and motion for summary judgement.
They have to set the trial date in the next 12 months. A hearing was held earlier this month. View the documents below from a Kurt Cobain fan account on Twitter.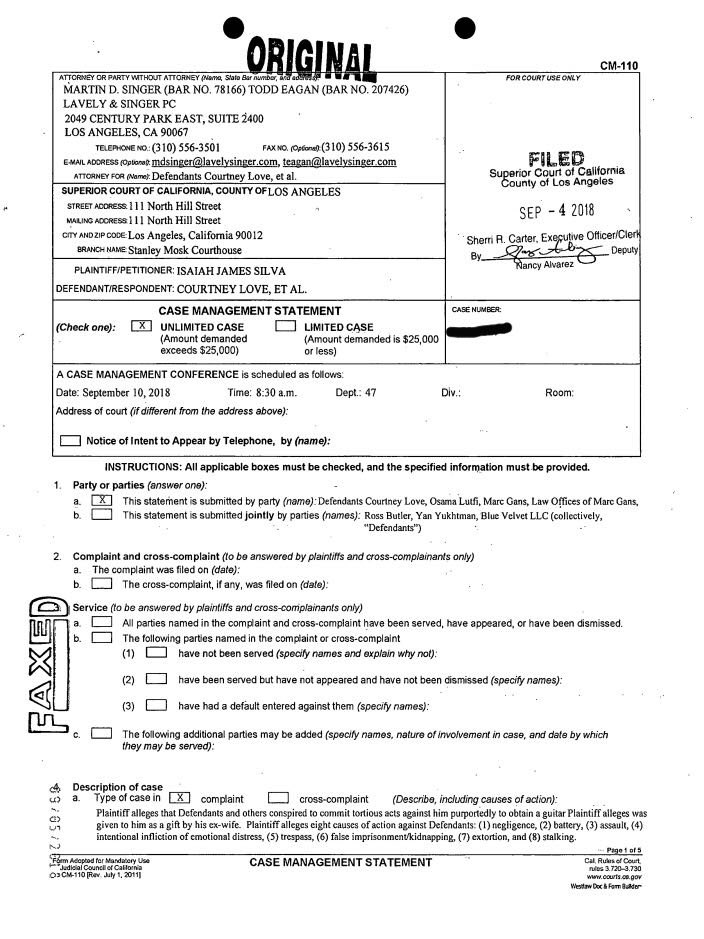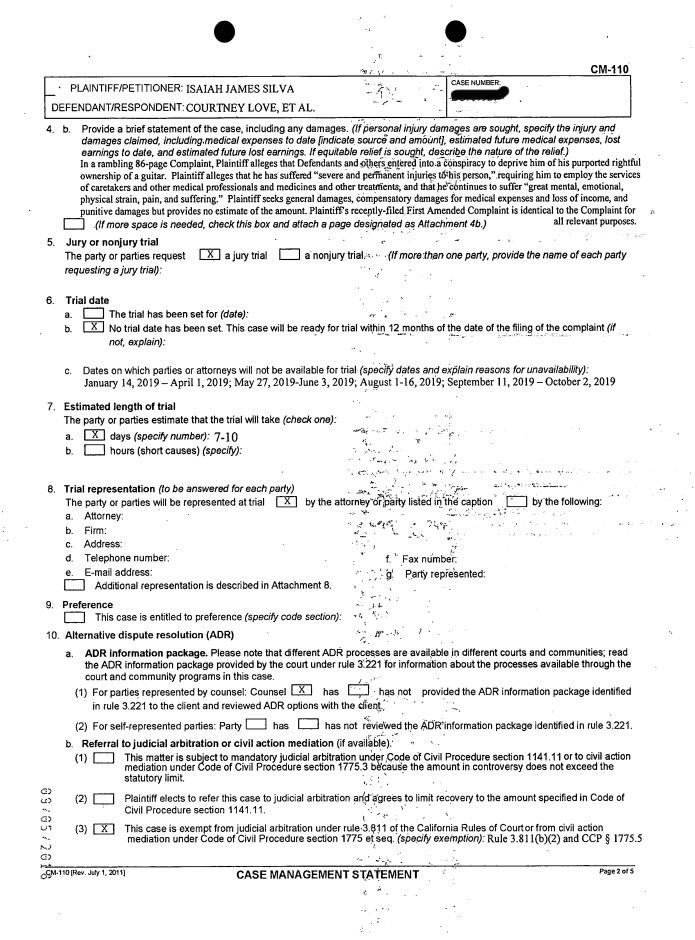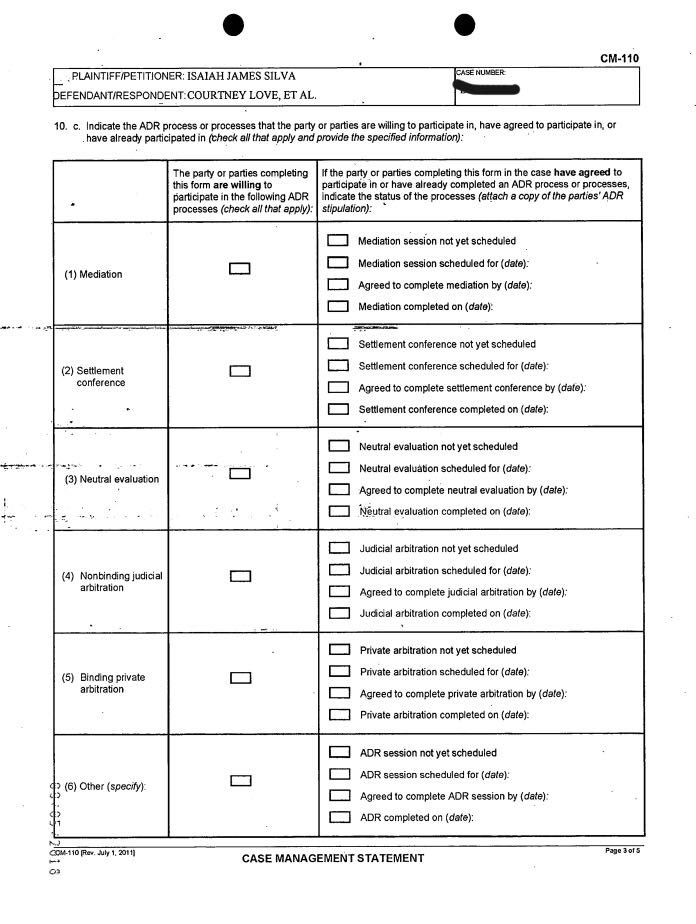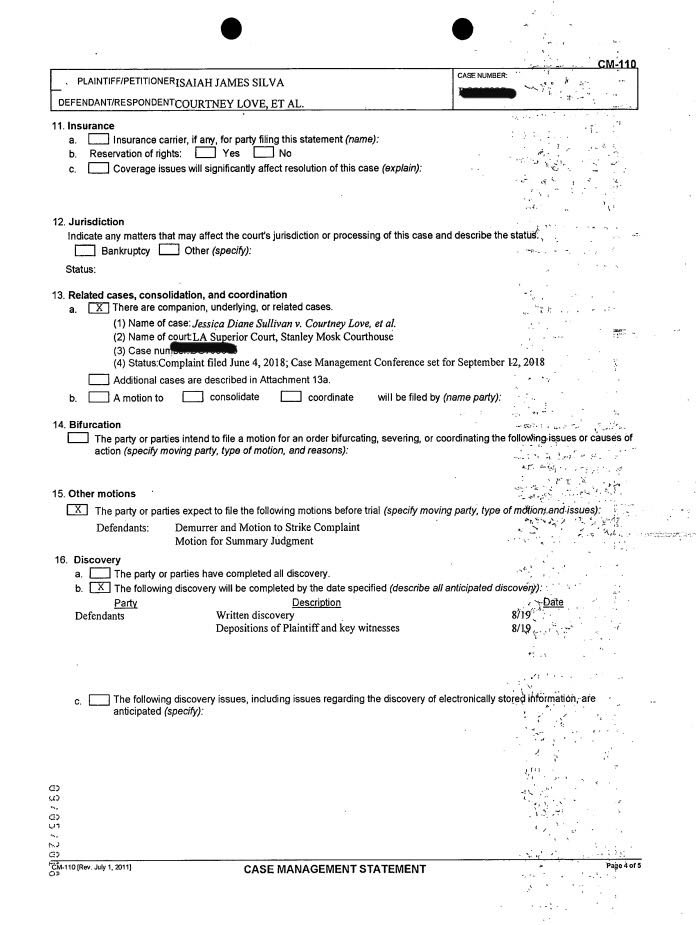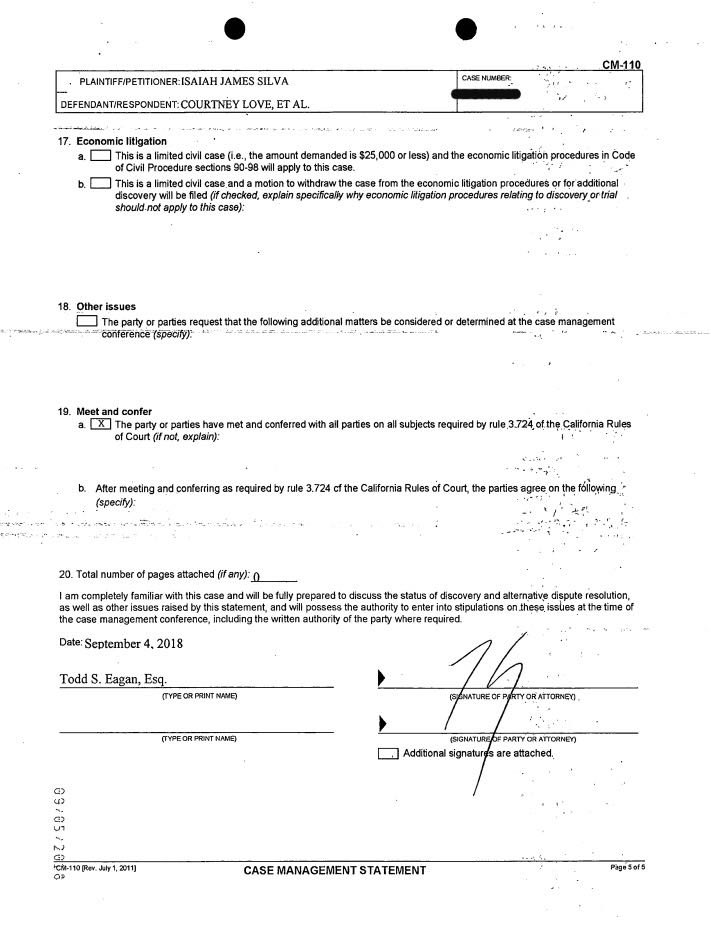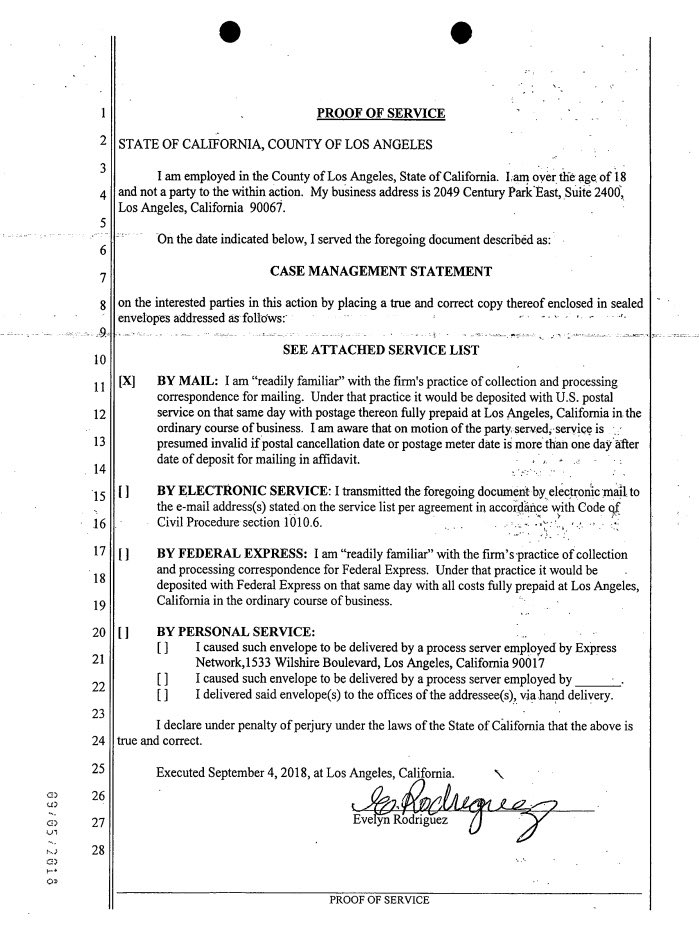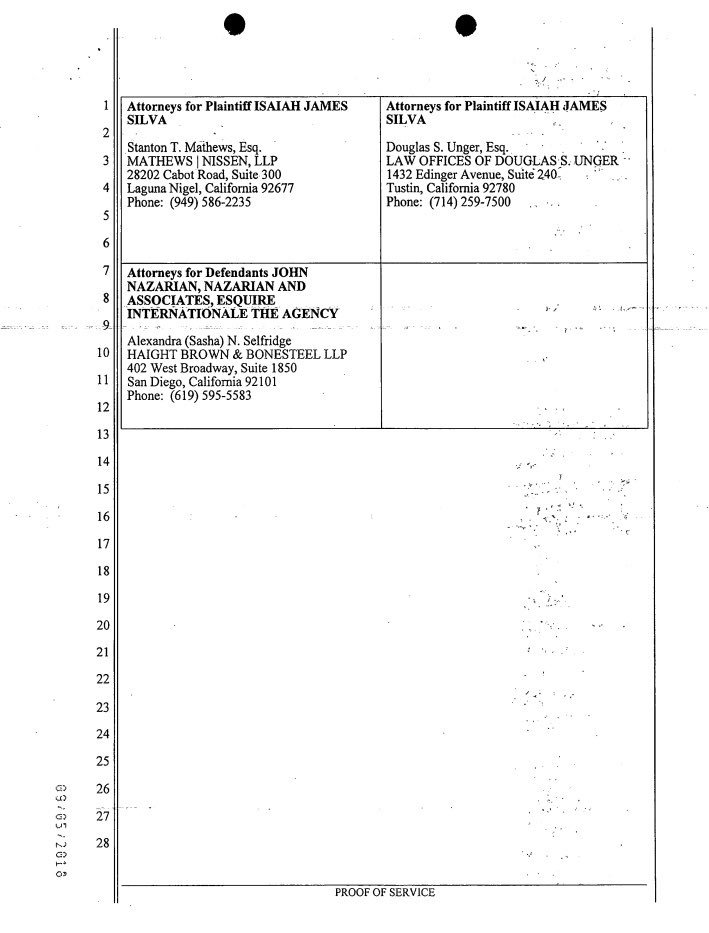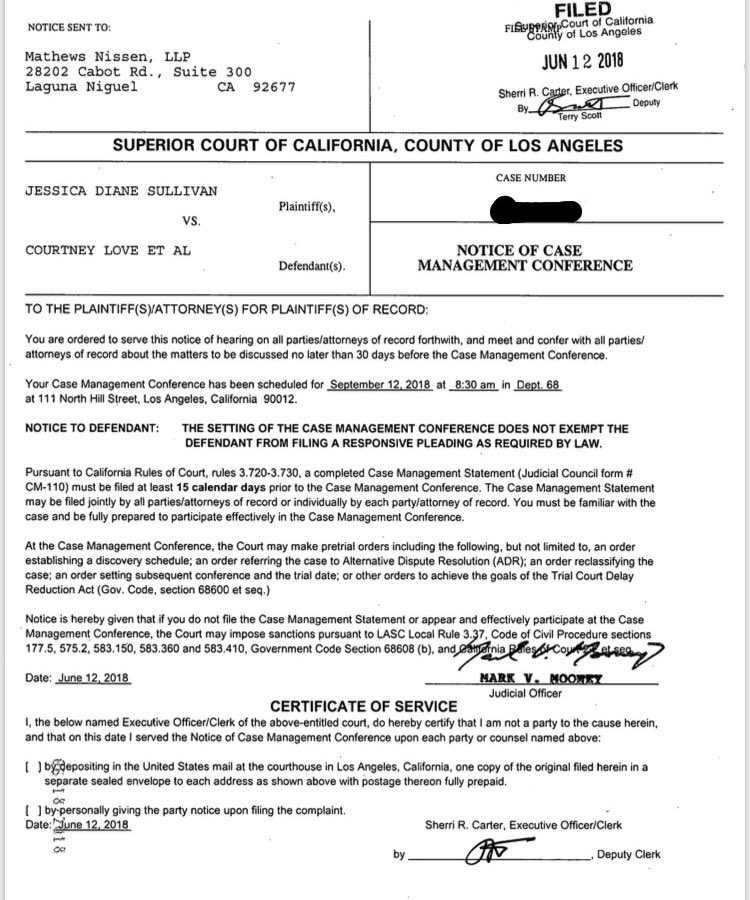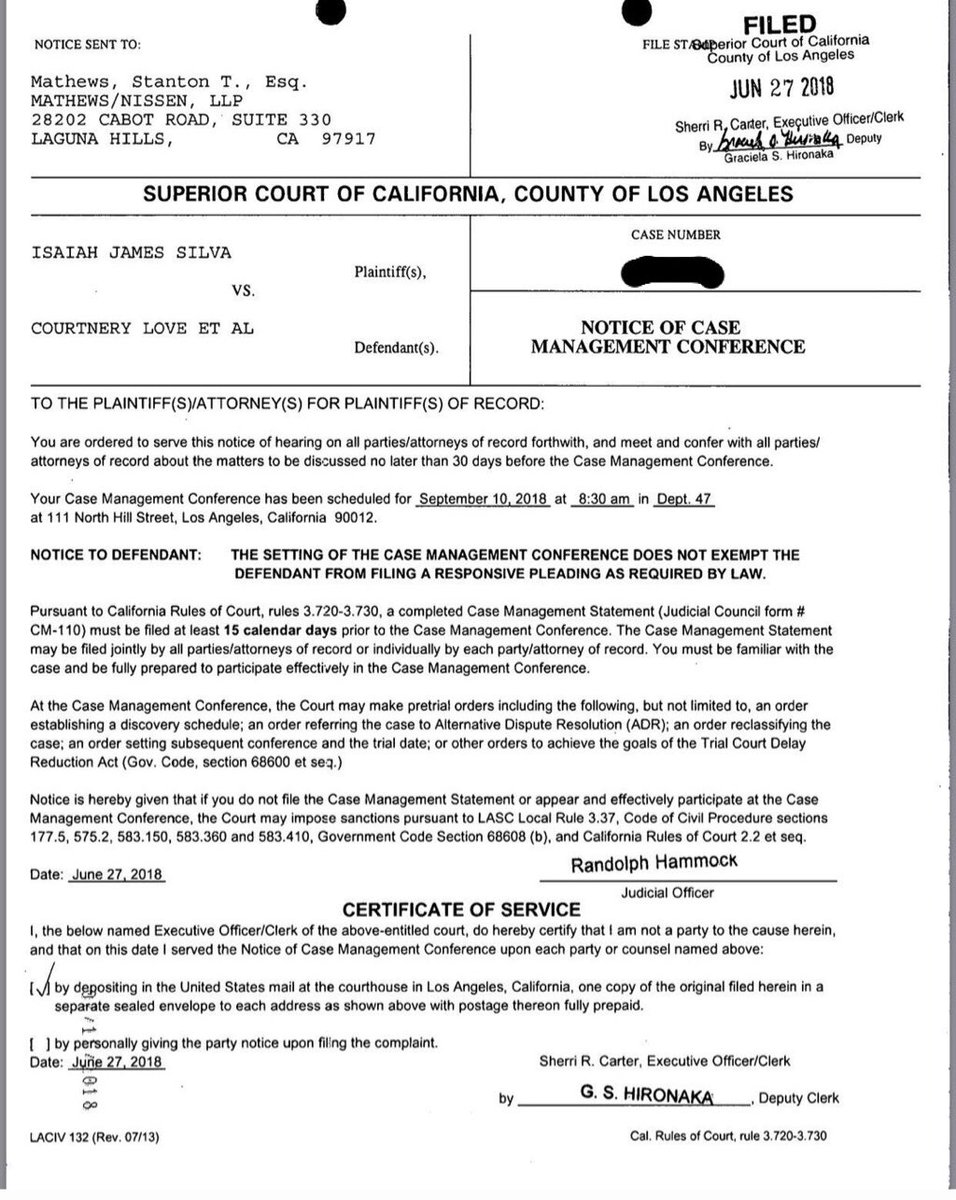 Documents filed on September 4th by Courtney's lawyer.
She requested for a jury trial!!!

She is not willing to participate in mediation sessions or settlement conferences.

(1/2) pic.twitter.com/cIVz5yOhgP

— Kurdt D Cobain (@KurdtCobain1967) September 25, 2018
Her attorney expects the trial to last 7-10 days and they have notified they plan on filing 1) demurrer 2) motion to strike complaint 3) motion for summary judgement.

They have to set the trial date in the next 12 months.

(2/2) pic.twitter.com/NCHE7iGJsy

— Kurdt D Cobain (@KurdtCobain1967) September 25, 2018