Co-written by Joe Hughes, William Spevack, & editor Doug McCausland, and featuring contributions from reporters Jeff Gorra, Lauryn Schaffner, Jeremy Neugebauer, Hanna Graf, & Anthony Carioscia.
In just a mere couple weeks, 2016 will officially be in the past. With holidays fast approaching and winter kicking into full effect, the end of another year is upon us. Where did the time go? 2016 feels like a blur. This year saw the loss of a great many influential artists not only to the alternative rock community, but to the world of music in general; Prince, Lemmy, David Bowie and Leonard Cohen just to name a few. While these heartbreaking passing's often seem to have dominated the headlines, 2016 also quietly proved to be one of the best years for new releases in recent memory.
2016 saw releases from some of alternative rock's finest. From a trio of pop-punk albums from Green Day, Weezer and Blink-182, to newer artists such as The Pretty Reckless. Alternative rock legends Radiohead and the Red Hot Chili Peppers introduced us to their latest collections. Living legend Iggy Pop joined up with Queens of the Stone age and Metallica kept thrash honest. 2016 was literally a year jam-packed with new music. In a world where you would prefer quality over quantity, somehow in 2016 we lucked out and got both.
With so much new music and so little time left in 2016, let's get right to it. Here are Alternative Nation's Top Ten Albums of 2016!
10. Chevelle – The North Corridor
Chevelle came charging back to the forefront of alternative metal with their eighth album. Aggressive, angst-ridden, catchy as hell and above all else, heavy, The North Corridor is a monster of an album. Lead single "Joyride (Omen)" hooked the band up  with their fifth number one single on Billboard's Mainstream Rock Chart. Lead singer/guitarist Pete Loeffler shines as a lyricist on fantastic tracks such as "Last Days" and "Door To Door Cannibals." It's "Warhol's Showbiz" however that reigns supreme not only on this album, but possibly among their entire discography. Chevelle's knack for penning alt-fused-metal with big choruses and hooks so big they could catch a shark separate the Chicago trio from the rest of the pack. Not to mention their absolutely punishing rhythm section. Listen to this album!
9. The Pretty Reckless – Who You Selling For
2016 was a big year for The Pretty Reckless. Who You Selling For notched Taylor Momsen and company their second Top Twenty Billboard album. Along with strong reviews, the band's third album further proves the actress-turned-musician is a legitimate rock and roll force to be reckoned with.
Lauryn Schaffner: "The Pretty Reckless' Who You Selling For is an arrangement of classic rock influences with a modern twist. With a more varying overall sound than their sophomore Going to Hell, artists from The Beatles to Alice in Chains can be heard as the songs alternate between hard rock, southern, acoustic and funk. The record is a daring experiment made by a contemporary band that is fighting to keep the classic sounds alive. It landed the group their fourth consecutive number 1 as "Take Me Down" rose very rapidly to the rock charts just weeks after its release."
8. Radiohead – A Moon Shaped Pool
Radiohead are honestly unlike any other band out there. Somehow, Radiohead walks a fine line of making you somewhat uncomfortable yet completely at ease. The album's first single, "Burn the Witch" is a bizarre yet beautiful example of this and just how great and truly unique Radiohead are. Their first new album in five years, A Moon Shaped Pool proved there are no signs of slowing for Radiohead, as they continue to only get better with time. The only that could have made this album even better were if they had included their amazing, brilliant rejected theme song for last year's James Bond film, Spectre, on the actual album rather than the special bonus disc.
7. Blink 182- California
Blink 182's California has the distinction of being the most welcome album of 2016. Whenever a band changes members, it's always a gamble. It's especially difficult when the member being replaced is a prominent one, such as Tom Delonge. Following a hiatus and a half-hearted reunion on 2011's Neighborhoods, the Blink returned stronger and perhaps even better than in recent memory this year. Bringing in Alkaline Trio main man Matt Skiba to take over for Delonge as guitarist and co-vocalist, the gamble paid off.
California, led by the number one ridiculously catchy single, "Bored To Death" was an instant smash success. Debuting at number one on the Billboard Top 200 with first week sales of 186,000 units, it marked the California trio's second time atop the chart.
6. Highly Suspect – The Boy Who Died Wolf
Doug: I think The Boy Who Died Wolf might prove to be one of the most important rock records of 2016. Highly Suspect buck every single notion of how young guitar-rock based groups can't survive. They immediately followed up on 2015's debut full length Mister Asylum as opposed to sitting on their success for three or four years at a time, like many other modern acts. This tight set of eleven tunes carry an emotional grit rarely seen nowadays without the annoying post-grunge production and style, including bluesy "Little One", the Foo Fighters-esque power pop ballad "For Billy", or the bar brawler "Look Alive, Stay Alive". The indie pop currently saturating rock radio is continuing to get progressively more boring. More bands like Highly Suspect, please.
5. Deftones – Gore
The band's atmospheric production and melodic soothe can bring you into a daydream and then rip you out of it with pounding drums, potent guitar tones and pouncing vocals by Chino Moreno that bring seething pain and soaring vitality in any one screeching howl. The dramatic "Phantom Bride" features a memorable buzzing solo and an Earth-crushing guitar coda from Jerry Cantrell amidst the moody modern textures of lead guitarist Stephen Carpenter.
At this point in their career, the Deftones are master craftsmen. They have amassed a wide variety of sonic avenues to explore. Rather than play it safe, they keep the listener guessing with twists and unexpected turns. One of the best compliments you can pay a band is to say that they continue to grow as musicians, songwriters and showmen. Gore is proof of all of the above.
4. David Bowie – ★
Joe: For his final album, this legend released an indefinable work. With pitch black moods in lyric and hauntingly odd atmosphere, Bowie lives up to his lofty standard in a memorable way.
Doug: The closing track "I Can't Give Everything Away" is a coda to Bowie's life and legacy, with the haunting opening lyrics "I know something is very wrong" capturing his despair in the final months of his life, while also reaffirming his entire career: "Saying no but meaning yes, This is all I ever meant, That's the message that I sent." Even in death, Bowie continues to surprise us.
3. Green Day – Revolution Radio
Revolution Radio has been a big success, hitting #1 in 8 countries, and it's considered an improvement over each of the albums released in 2012, Uno, Dos & Tre.  The creative arrangements, stellar band interplay (Tre's strongest in sometime), better lyrics, and great tracks in a neat 12-song, 45- minute package helped consumers accept this easier.  This is an album that shows further growth heavily influenced by classic rock. Its political sensitivities feel like 60's-era Who power chords mixed with The Clash's political mentality.  'Somewhere Now' feels like the best Who classic The Who never recorded while 'Bang Bang' and 'Revolution Radio' are closer to the Clash's style of punk. Billie Joe Armstrong puts more modern melodic power pop punk sounds in play too with the stellar but mournful, apocalyptic 'Say Goodbye', along with the survival of 'Still Breathing'.
Jeff Gorra: Green Day always seem to come around at the right time. You have to love that at a Green Day show, if you look to your left you will see old school or even elder fans and when you look to your right you will see a group of brand new fans that are young and know them because of their recent material. Green Day always does a great job of getting right in your face with the subjects of their songs, while at the same time making them digest-able. Like "Bang, Bang" for example. Then they balance out the intensity with songs like "Somewhere Now" which opens the record or "Ordinary World" which closes the record. Both offer a more compassionate vibe where you see Billie Joe Armstrong is not afraid to open up. He's seen a few things by now, and he's courageous enough to share it all."
Hanna Graf: "For me, Revolution Radio is the best album this year. I love Green Day and am thrilled that they are back! After a brief detour into pop followed by a hiatus, they are back in the punk rock world. With references to events such as the Flint water crisis and mass shootings, Green Day proves that they are a political band that's still relevant…..and I couldn't be happier!"
2. Iggy Pop – Post Pop Depression
Fact: At sixty-nine years old, Iggy Pop has more youthful existence than any other artist mentioned here. Combining the manic beauty that is Iggy Pop with the raucous good time that is Queens of the Stone Age's Josh Homme, Post Pop Depression is that one album that seemingly comes out of nowhere, is so unexpected and leaves you absolutely speechless. Album opener, "I Want To Break Into Your Heart" sets the tone with only Pop's gravely, grizzled voice laying out his intentions. With Queens of the Stone Age's penchant for rotating vocalists, this song easily could have fit in on their 2013 melancholy masterpiece, ….Like Clockwork.
Being Pop's seventeenth solo album, hooking up with Homme and other member of Queens as well as the Artic Monkeys was a bold move. Homme's penchant for writing moody yet moving music fits like a glove with Pop's haunting vocals and lyrics. Album standouts "Gardenia" and "Sunday" have a yearning vulnerability that you wouldn't necessarily expect from a rocker as far into their career as Pop. For fans of Queens of the Stone Age, this is a must listen. Much as the lone album from Them Crooked Vultures sits perfectly in with their discography, as does Post Pop Depression.
Jeff Gorra: It was such a unique and unexpected collaboration. Usually when these things happen, there isn't any touring. But Pop and Homme really backed it up, brought the show on the road and delivered a very honest collection of music. What I appreciate most is neither artist compromised their identifiable characteristics and styles. They stayed true to themselves and found a way to create some fresh and raw Rock n' Roll."
Anthony Carioscia: When you combine the efforts of riff master Josh Homme and song writing legend Iggy Pop, the result is a record that almost rivals Pop's collaborations with David Bowie.
1. Red Hot Chili Peppers – The Getaway
Longtime fans of the Red Hot Chili Peppers fear not. The Getaway washed away any worries that the Funky Monks had lost their way; there's even a sense of rebirth and reinvention. Between the airtight musicianship and the undeniable honesty of Anthony's lyrics this time around, The Getaway exceeded all expectations….and then some. For all the above mentioned, The Getaway is Alternative Nation's top album of the year.
The Getaway has more than its fair share of great moments. "Sick Love" and "The Longest Wave" sound like what you want to hear the Peppers' sound like. While the title track may in reality be the album's best track, it's hard to say if only because the album offers so many surprises and strong tracks.
Doug: The Peppers' explosive comeback record really cements Josh Klinghoffer as a worthy successor to John Frusciante; on The Getaway, producer Danger Mouse really trims away the fat, giving us a rare Chilis album with little filler and the perfect summer album that almost serves as a spiritual successor to 2002's ethereal By the Way.
Honorable Mentions
What would any list be without some honorable mentions? Here are additional albums from 2016 that didn't quite make the cut but no doubt are fantastic.
Metallica – Hardwired…To Self-Destruct
Metallica returned with their first album in 8 years, the followup to 2008's Death Magnetic.
Dinosaur Jr. – Give a Glimpse of What You're Not
Mascis' songwriting remains solid on Give a Glimpse of What You're Not and the band chemistry is unbeatable.  Barlow and Murphy provide a rhythmic vehicle for any wild ride J's stellar guitar goes on.  Sometimes those rides are fiery, aggressive riffs that scorch the grungy metallic roads they ride on, leaving them in flames, and sometimes, its searing soloing that melts those roads with intense emotion.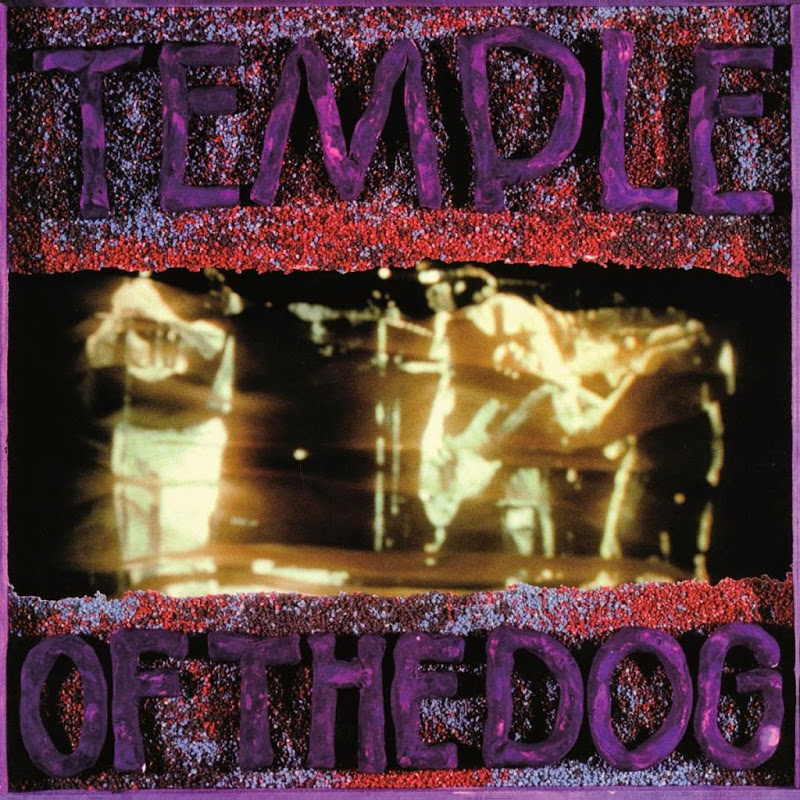 Temple of the Dog – Temple of the Dog Reissue
Alternative Nation's Jeremy Neugebauer had this to say about Temple of the Dog's Reissue: "The Temple of the Dog Reissue was one of the biggest highlights of the year for rock music. The reissue included two exceptional tracks that were previously unreleased, "Black Cat" and "Angel of Fire."  Brendan O' Brien's remixed versions of the album gave listeners that hearing it again for the very first time feeling that was also evident with his remix of Pearl Jam's Ten. If a super fan splurged for the super deluxe, they also received some of the first officially released tracks from Pearl Jam's 20th anniversary concert, PJ20, which are quality recordings layered on fan shot video.
Candlebox – Disappearing in Airports
Kevin Martin & Candlebox unbox their latest, one that finds the band in quality form with original drummer Dave Knudsen back in the fold.  The single "Vexatious" is effective while "The Bridge" brings blistering guitar.
Prophets of Rage – The Party's Over (EP)
What do you get when you take the instrumentalists from Rage Against the Machine and Audioslave and mix them with rappers Chuck D. and B-Real? Awesomeness. Pure, unadulterated awesomeness. More Rage sounding than Audioslave, this super group with a cause proved they may just be what the music world needs right now.
Weezer – Weezer (The "White" Album)
Sometimes the fourth time is a charm. On this, Weezer's fourth eponymous, color-titled album, Weezer has succeeded in accomplishing what they have seemingly been trying to for years. They made a memorable record. A record so full of relatable lyrics, inescapable melodies that when listening, you would almost swear it's the mid-90's. The Beach Boys-injected melodies and harmonies bring both sunny days in California along with hopeless days of darkness.
William Patrick Corgan – Siddhartha
Brett Buchanan: For $375.00 bucks, you can own WPC's magnus opus.  The WPC hat that comes with the deluxe vinyl package > the sea of mediocrity that came out this year in rock.