KISS legend Paul Stanley showed off his collaboration with PUMA via Twitter, offering a glamorous yet somewhat creepy shot of his feet decked out in the slick designs of the Paul Stanley PSD Pumas, decorated in the traditional aesthetics of his band, KISS. KISS show 'absence' surprises Paul Stanley fans.
LOVIN' My Paul Stanley PSD PUMAS! Shoes, Track Suits, Sweatshirts, T-shirts… Going FAST And All AWESOME. pic.twitter.com/ZeCmNeOrfs
— Paul Stanley (@PaulStanleyLive) January 6, 2020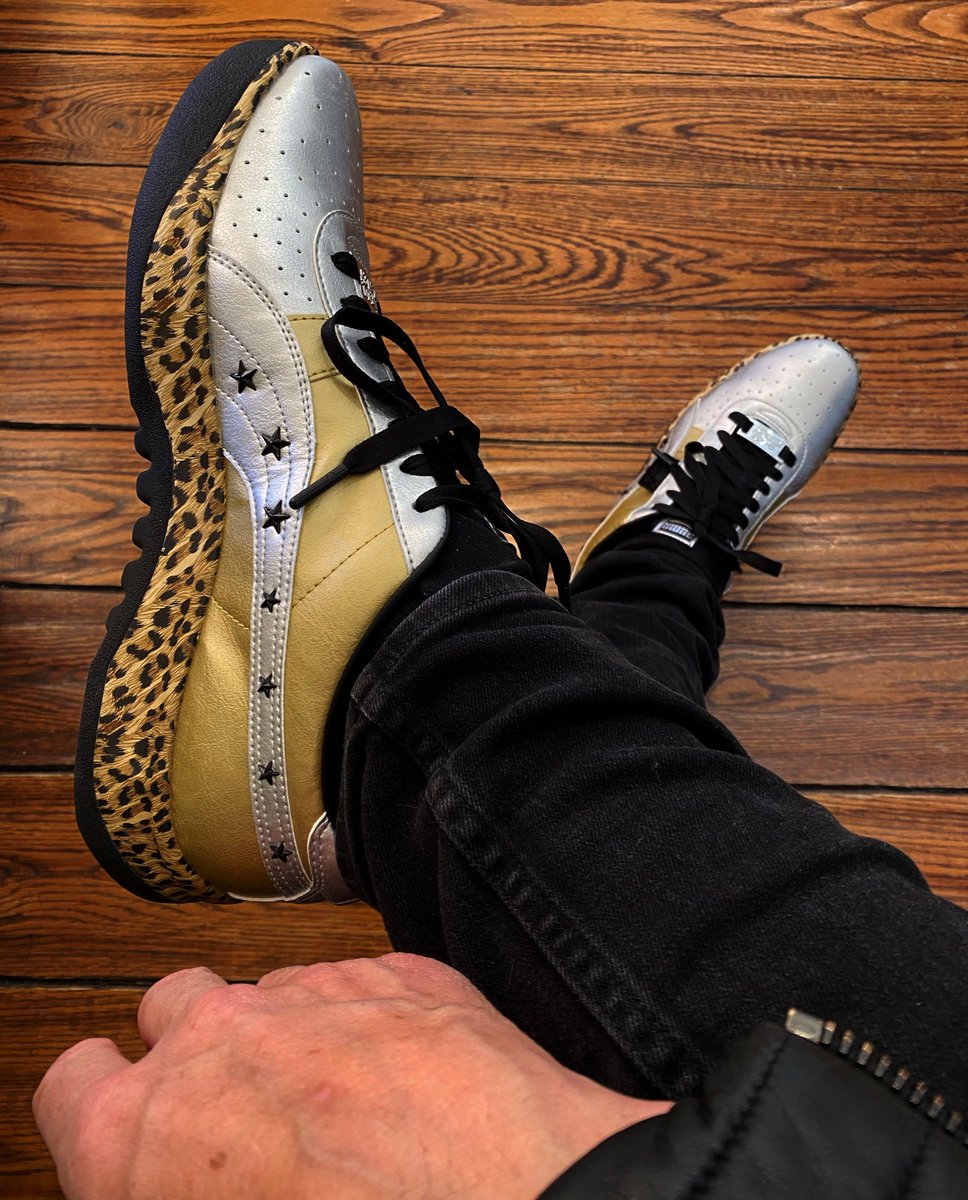 Paul Stanley 'lonely' KISS meet & greet photo revealed. According to the Puma website, "PUMA is teaming up once again with one of the most influential rock artists of all time – Paul Stanley of KISS. Known for his theatrical style and iconic songwriting, Stanley dominated the hard rock and glam scene of the '70s and '80s and continues to be a musical legend to this day. His latest collection features PUMA silhouettes decked out in a striking mix of animal prints, Stanley's signature stars, and hits of silver."
Paul Stanley KISS movie with big name revealed. In other Kiss related topics, Gene Simmons' daughter Sophie's charity, Sophie's Place, is still seeking donations.
According to their website: Sophie's Place is a child advocacy centre focused on providing specialized services to physically, mentally or sexually abused children up to age 18 in a child-friendly setting. It provides an opportunity to participate in the safeguarding of our children and in playing a key role in their healing process. 
Sophie's Place is named for the centre's patron Sophie Tweed-Simmons. "It's really important that kids can have a place to go where they can be taken seriously, and where they can express what's happened to them in a safe environment," says Sophie Tweed-Simmons. Sophie's Place is the result of significant collaboration between the Surrey RCMP, Ministry of Children and Family Development, City of Surrey, Ministry of Justice Victim Services and Crime Prevention, and The Centre for Child Development. It enables the collaborating agencies to respond to child abuse in a compassionate and highly integrated manner. "Sophie's Place is a safe, friendly and welcoming place for children and youth who report sexual or physical abuse," says City of Surrey Mayor Dianne Watts.